---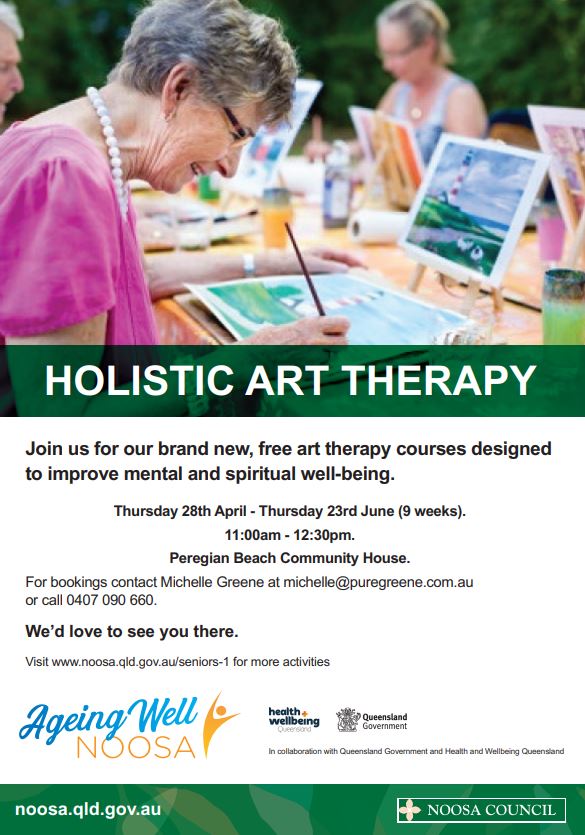 ---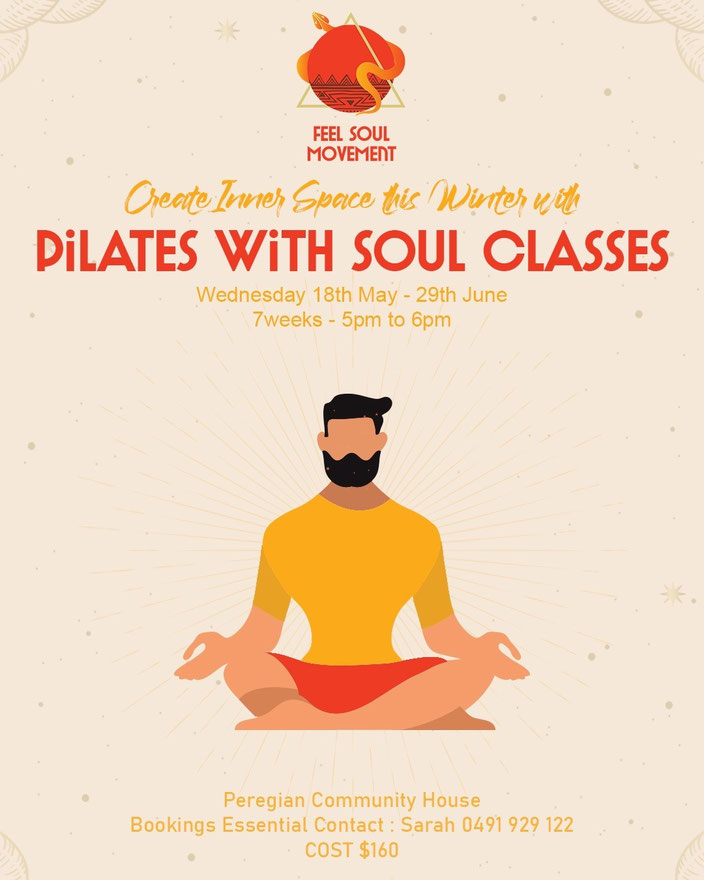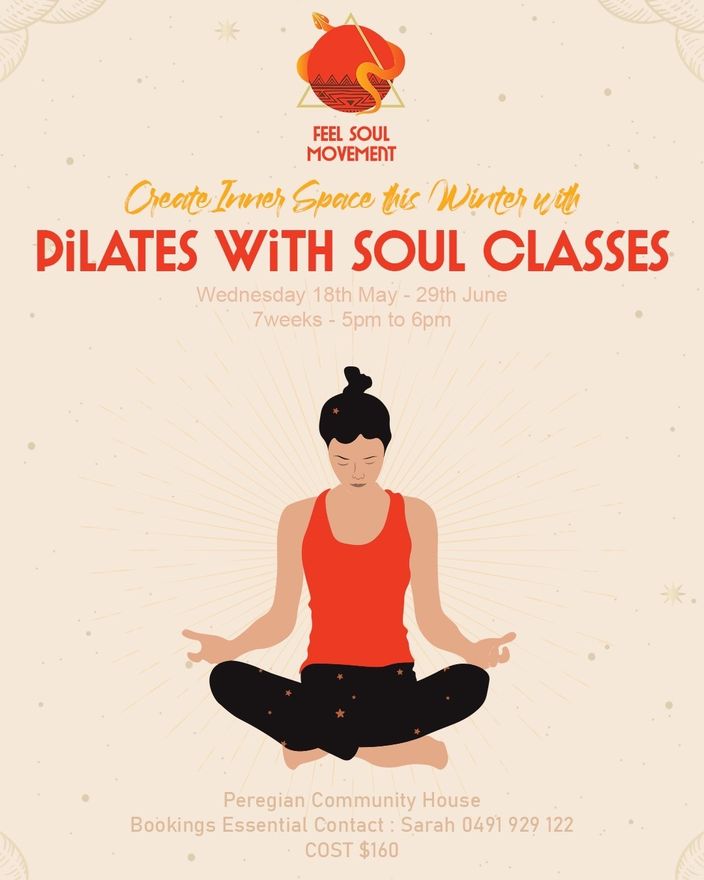 ---
Come along and join ZEN and find out more about electric vehicles. 
Friday May 27, 4.30pm-6.30pm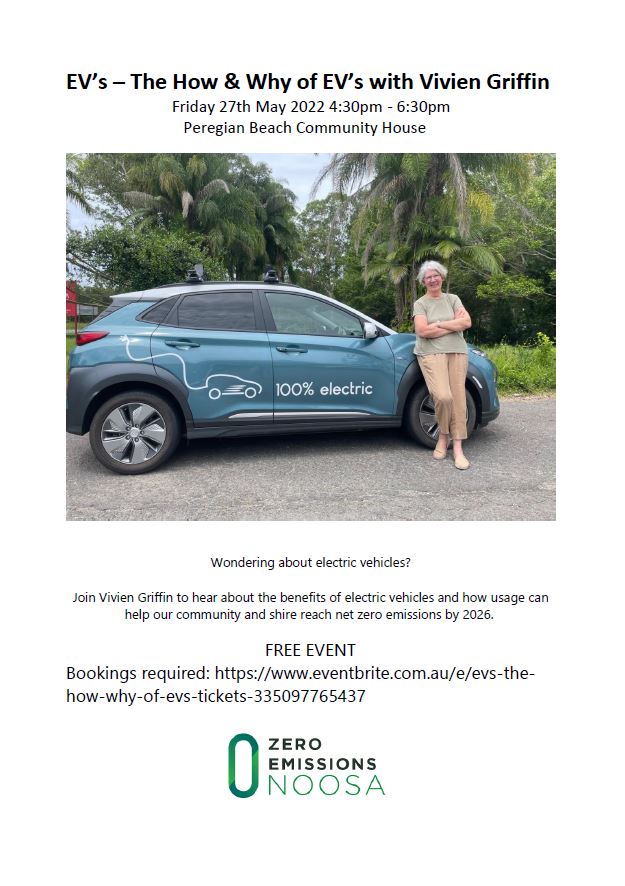 ---
Dance Empire !
Mondays 
9.15am - 10.30am
Contact: Miranda 0405478909 
miranda@danceempiresunshinecoast.com.au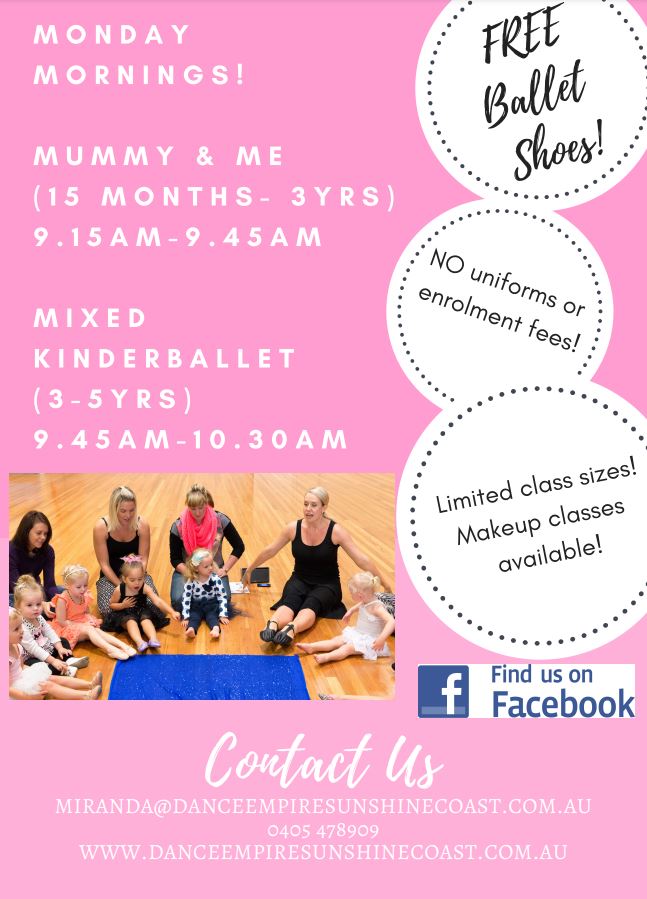 ---
ZUMBA!
Are you looking for solutions rather than fixating on the problems?
Experience a joyful life now, it is your birthright.
I am here to help.
Monday: 6.30pm-7.30pm
Wednesday: 8am-9am
Friday: 8am-9am
Contact: Nella Del Castillo 0423 498 408
www.zumbanoosa.com.au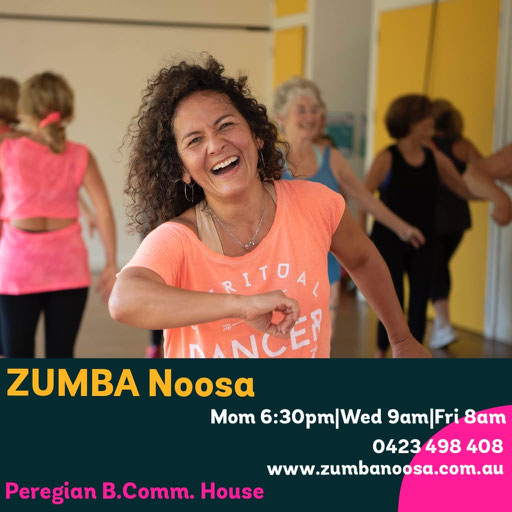 ---
 AGEING WELLNESS 
Wellbeing program to encourage our over 65's to be healthy and active. Improve balance and build strength, and increase joint mobility and flexibility in these friendly classes designed to help reduce arthritic pain, weight lose and thrive as you age. 
Tuesday : 7.30am- 8.30am
Contact: Zoe Mills 5474 9093 or 0412491347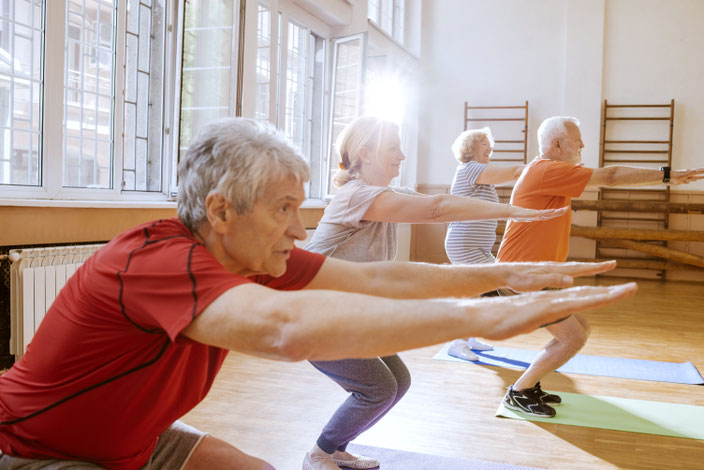 ---
KNITTING FOR CHARITY
Get involved today.....
This group of volunteers donate a variety of items to many needy organisation, some of those being, Homeless and Needy, Hospitals in the Sunshine Coast Region for special care units, baby items trauma bears and toys for the children's wards. 
The knitting group meets on the first and third Tuesday at 9.30am -11.30am every month from February to November. 
All are welcome to join, morning tea is provided.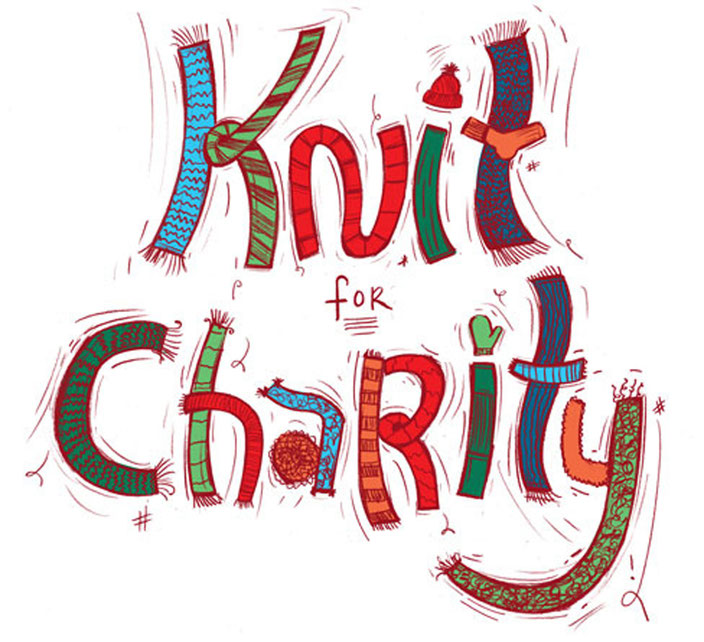 ---
BOOK CLUB!!
Come join us at the Book Club, we meet every third Tuesday at 2pm-3pm on the Month.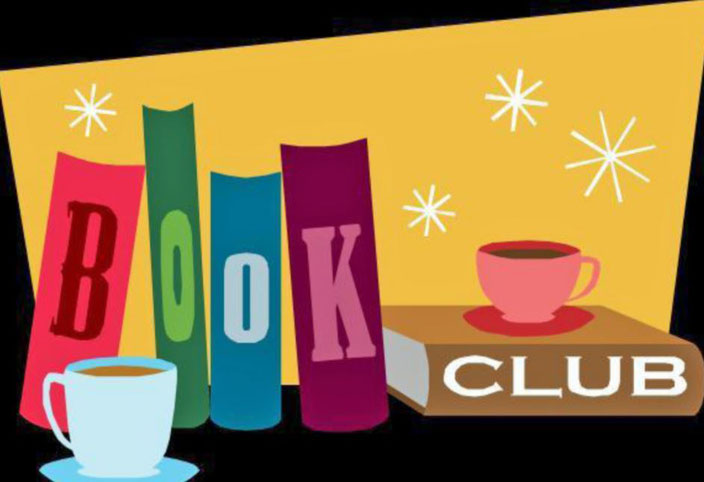 ---
YOGA INTO LIFE CLASSES!! 
Thursday 9.30am-10.30am
Contact: Karren 0488 987614
www.yogaintolife.com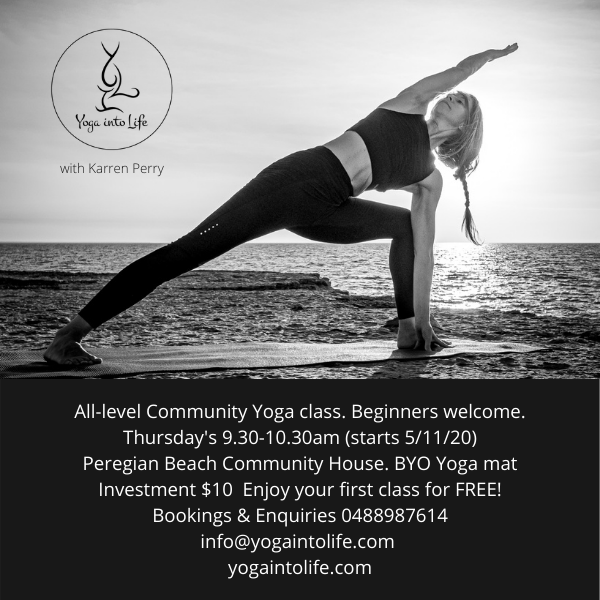 ---
Young Souls Nurtured - Kids Yoga!!
Join Jade on Thursday at 3.45pm
Contact: Jade 0478147403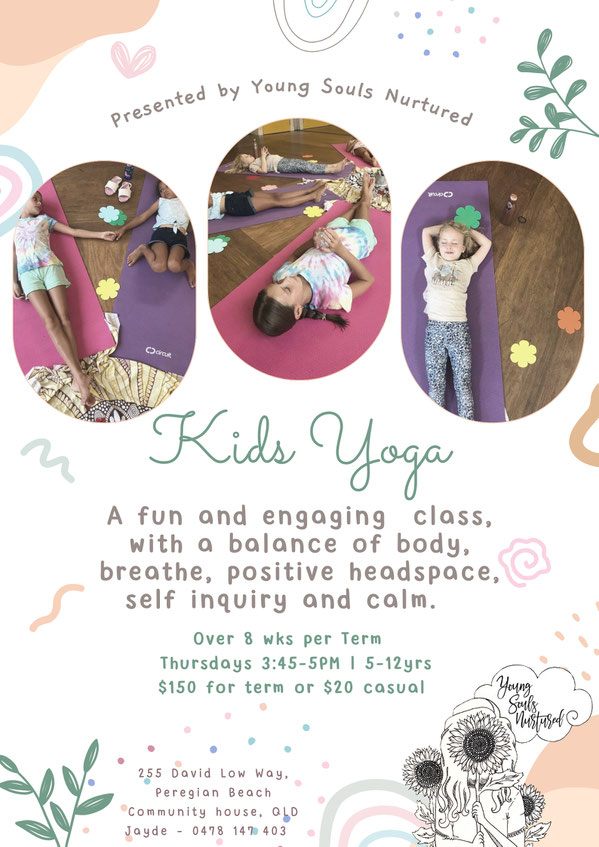 ---
Beginners Ashtanga Yoga 
Bring a friend for Free
Contact: Paul 0421192525
www.freedomseekeryogasangha.com
Starts 24 March 5.30pm-6.30pm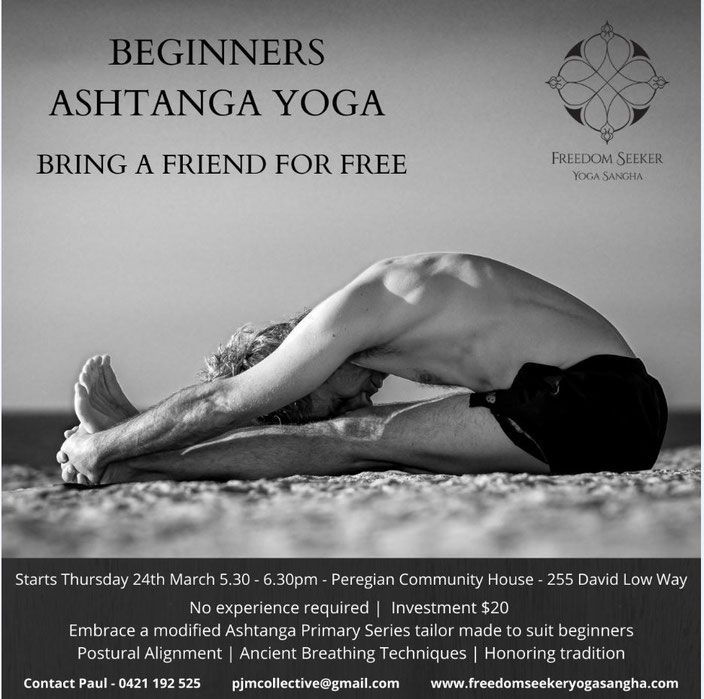 ---
TUTU CUTE DANCE!! 
Come along and join Miss Chelsea on Wednesday and Friday 10am-12.30pm
Contact: Chelsea 0417044402
www.tutucutedance.com.au
---
WELLNESS WITH AMBER
Saturday: 8am-9am
Contact: www.wellnesswithamber.com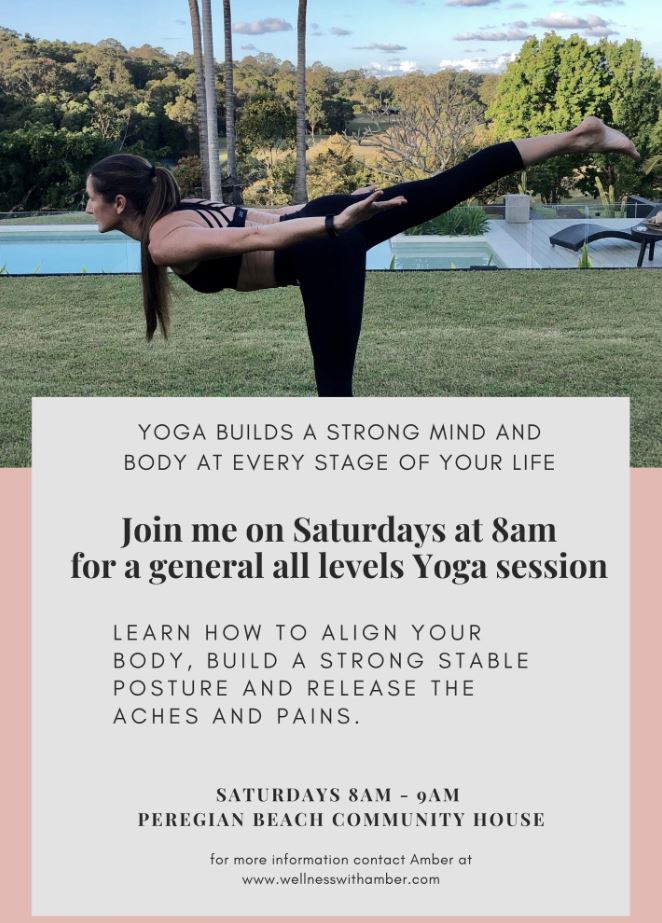 ---